Evolve your School, begin a Revolution
2017-06-12 12:40:00
Evolve your School, begin a Revolution
Schools have existed for a long time, but they need to evolve! We need an education revolution to address the fast pace of change and to prepare our children for the new world ahead. For learners to cope in an ever changing world, schools need to revolutionise. Since schools already exist an active evolution could be put into place.
If our children are being taught, the way we, as adults, were taught, it is a problem! If classrooms look the way they did when the teachers were at school, or if similar methodologies are being used, there is a good chance the learners in those classes are not being given the opportunity to cope in the future. John Dewey expressed many years ago  "If we teach today's students as we taught yesterday's we rob them of tomorrow." This is still most relevant today!
Researchers estimate that 65% of learners in primary school today will end up working in jobs that don't even exist yet.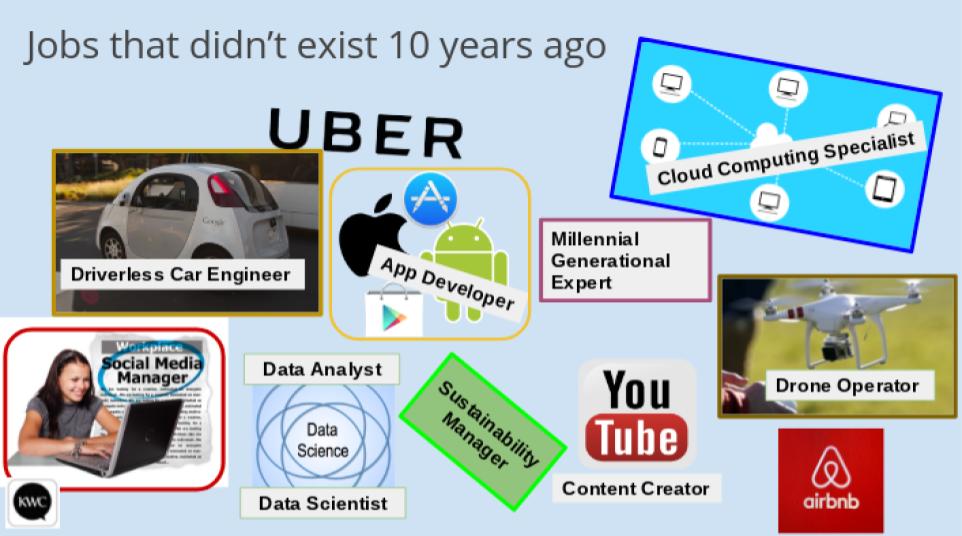 The role of the teacher in a child-centred, constructivist classroom is to be "a guide, facilitator, and co-explorer who encourages learners to question, challenge, and formulae their own ideas, opinions, and conclusions." (Abdal-Haqq, 1998, p.1)  This teaching strategy would assist in helping learners cope with the change. The World Economic Forum  report expresses the importance of social skills, such as persuasion, emotional intelligence and teaching others, and they will be in higher demand across industries rather than narrow technical skills, such as programming or equipment operation and control. Schools should be developing critical and creative thinkers, exposing learners to computational thinking and computer science skills, as well as developing coding (programming) competencies as part of the curriculum. Education should be addressing these changing needs proactively. Do your learners work in teams, are they encouraged to question?
Best change happens from the inside, then moving out, beginning with the teachers, as they are the custodians of true evolution and change within a school.
So when we speak about evolving a school, the changes should impact the school as a whole from various aspects, involving the entire school community.  It is a long term process, not a quick fix, but start taking little steps.
I look forward to working with you to address your school's evolution question!
Reference:
World Economic Forum, January 2016. The Future of Jobs Employment, Skills and Workforce Strategy for the Fourth Industrial Revolution http://www3.weforum.org/docs/WEF_FOJ_Executive_Summary_Jobs.pdf
Abdul-Haqq, I. (1998). Constructivism in Teacher Education: Considerations for those who would link practice to theory. Washington DC: Eric Digest.
Dewey, J. (1930). Democracy and Education, : an introduction to the philosophy of education. New York: Macmillan Company,
Your thoughts:
Let me know if you enjoyed this information, leave a comment. If you would like me to do workshops with your staff, contact me on the Contact page.
I would love to hear your thoughts and ideas, email me on: info@karenwalstraconsulting.co.za or comment about this blog article "Evolve your School, begin a Revolution"
Follow me on Twitter at @KarenWalstra

2017-07-24
2017-06-12
2014-03-03
2014-01-07
2014-01-06
2013-12-30